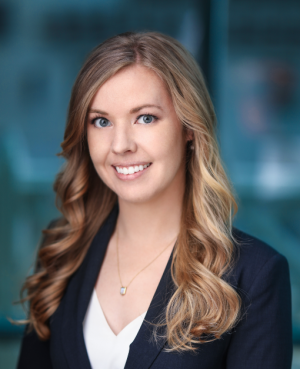 Kayli Maguire
Kayli is an associate in Lawson Lundell's Tax Law Group. She advises clients on corporate tax matters including tax planning, mergers and acquisitions, pension fund investment taxation, and sales tax issues. Kayli also assists clients on a variety of general corporate and commercial matters, including share and asset acquisitions, corporate reorganizations, estate freezes and drafting of various types of tax disclosures and commercial agreements.
Kayli started with Lawson Lundell as a summer student in 2017 and joined the firm as an associate upon the completion of her articles in 2019. Prior to practicing law, Kayli worked in the financial advisory group of an international accounting firm where she earned her Chartered Professional Accountant and Chartered Business Valuator designations.
Kayli received her Honours Business Administration degree from the Ivey Business School at Western University and her Juris Doctor from the University of Victoria.