JES Projects
Law Coach BC
Navigating a separation or divorce can be expensive, complicated, and often deeply stressful. Law Coach BC provides free legal help to British Columbians going through separation or divorce.
LawCoachBC helps clients gain the knowledge, skills and support they need to move more confidently through the early stages of separation or divorce, while our on-demand family law coaches personally connect clients to vital services and referrals.
Funder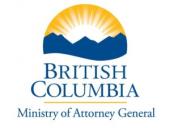 Law Coach BC provides guidance by phone and email. We help clients:
Understand their legal rights
Prepare to negotiate parenting arrangements
Calculate child and spousal support
Take steps to separate finances
Work towards reaching agreement without going to court
Access free family law resources and services
Be better prepared when meeting with a lawyer, mediator or family justice counsellor
Potentially save stress, time and money.
Each Law Coach BC service package includes:
3 hours of personalized services provided by a family law coach
1 hour of legal advice provided free by a BC family law lawyer
Referral to free mediation services
6-month subscription to coParenter.com
Support to get the most from BC family law resources and services
Find out more about our services online at LawCoachBC.ca.
Law Coach BC helps British Columbians move forward with their separation or divorce
Law Coach BC services are optimized to reach clients throughout BC, providing service through online video, phone and email