JES Projects
Self-Represented Litigant Handbooks
Many Canadians face barriers when accessing justice, because they are financially forced to represent themselves without the guidance and support of a lawyer.
These self-represented litigants (SRLs) often struggle to understand their legal rights, to interpret legislation and case law, to present compelling evidence, and to move their way through the court processes. This lack of support can lead to increased costs due to court delays, challenges for judges to ensure a fair trial, and barriers for meaningful access to justice.
Drawing from the Canadian Judicial Council (CJC) Bench Book and our years of experience supporting self-representing litigants in British Columbia, JES created three national resources to support Canadians to move forward with their legal case—without the assistance of a lawyer.
Funder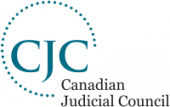 The CJC Handbooks for Self-Represented Litigants provide plain language legal help guidance on the topics of civil law, family law, and criminal law:
Our handbooks provide important guidance on regional legislation and case law, and include helpful regional services and resources like worksheets, tips, sample court forms, and more. Each handbook is available online in English and French.
Self-Represented Litigants can access plain language handbooks to help them move their case forward in courts across Canada