JES Projects
Communities Against Sexually Exploitation of Youth
Communities Against Sexually Exploitation of Youth (CASEY) is a Prince George-based action team—led by JES with participation from many local organizations—that have united to address sexual exploitation of children and youth.
Together, we're working to prevent and eliminate sexual exploitation with targeted public awareness campaigns, trauma-informed education, and ongoing collaboration with law enforcement and direct service agencies.
Funder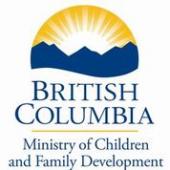 We meet young people where they're at by presenting to middle or high school classes about the warning signs of sexual exploitation. Our trained facilitators encourage youth to take on educational work experience opportunities that equip them to provide support and education to their peers. CASEY also supports young people affected by sexual exploitation by offering one-on-one holistic support, outreach services, and referrals.
Our goal isn't just education—it's system transformation. CASEY is coordinating service providers in Prince George to improve their referral processes and forging a strong network of organizations and agencies seeking to prevent sexual exploitation.
Over 1,000 young adults and service providers reached through educational presentations and workshops
Increased awareness of harm caused by child sexual exploitation, especially among Indigenous-led community organizations
Increased ability for youth service providers – from a range of sectors – to recognize and prevent child sexual exploitation