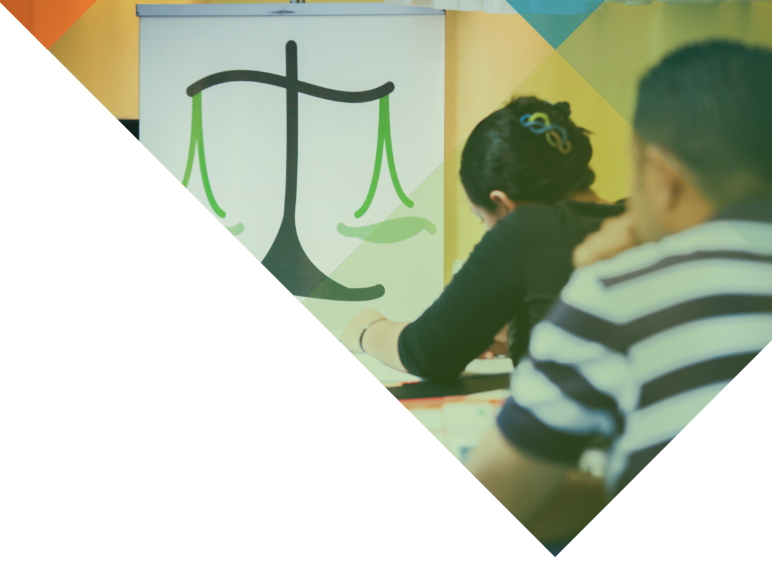 Justice institutions are responsible for protecting and upholding the rights of all citizens —especially society's most vulnerable people. It is essential that we equip justice workers with relevant training, tools and resources to actively reduce barriers to justice and improve the responsiveness of systems.

These barriers are often systemic; a lack of resources within a country's justice system, inadequate training and rising caseloads among justice workers, inefficient or bureaucratic processes, racism and gender bias, and corruption are just some of the many challenges we've worked to address.
At JES, we believe that positive, sustainable change is best achieved by improving how justice institutions operate and by training the people that have been entrusted to deliver justice.
As a trusted institutional partner in the justice sector in Canada and internationally, JES provides specialized technical support and expert-led training for justice professionals. We draw upon our extensive project experience, as well as a network of Canadian and international justice professionals, in collaboration with local institutions and civil society organizations to respond to local needs, delivering customized solutions for each project we undertake. We have a proven track record of introducing successful policies, procedures, and protocols at both national and local levels.
Our teams use effective change management strategies together with a train-the trainer model to ensure local engagement and sustainability beyond the lifespan of our projects, as well as a gender-sensitive, human-rights and trauma-informed approach in all its projects.