JES Projects
Families Change Websites
Separation and divorce have a profound impact on families. The stress can be overwhelming as parents struggle to take care of the emotional and financial needs of their children and themselves. JES provides useful information focused on communication and problem solving to help all family members be more able to deal with the impacts of separation and divorce.
In 2003, JES produced a series of guidebooks with age-appropriate information to support children, teens, and parents as they move through the legal process of separation and divorce. JES consulted with a range of subject matter experts when developing the content, and incorporated concepts identified by child development specialists, family counsellors, family law lawyers, and service providers—as well as real parents, teens and children.
Funder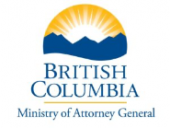 The result was A Kids Guide to Separation and Divorce, A Teen Guide to Separation and Divorce, and A Parents Guide to Separation and Divorce: three print publications that soon evolved to become a CD-ROM, a comprehensive website (FamiliesChange.ca, which launched in 2008), and an online game from children (Changeville, launched in 2013). Thanks to funding from the Department of Justice Canada, English and French versions of the website now serve residents in every Canadian province and territory.
In 2014, California Courts enlisted us to produce English and Spanish versions of the Families Change website, and we were contracted by organizations in Vermont, Connecticut and Maine to have their own versions of the website.
JES is able to work with organizations around the world to create content that is relevant for their local audiences. Whether it's adjusting family law terminology, or customizing the resources sections, the Families Change website template can be tailored to suit the specific needs of any jurisdiction.
Are you interested in having Families Change be customized for kids, teens and parents in your region? Contact us with "Families Change" in the subject line.
Through Families Change, JES provides age-appropriate information on separation and divorce for kids, teens and parents in English, French and Spanish
Families Change is available all across Canada, as well as in California, Vermont, Connecticut and Maine
More than 1 million people have been supported by a Families Change website