JES Projects
Legal Education Curriculum Resources
JES has worked with teachers to develop legal education resources for over three decades, helping hundreds of thousands of students to understand the law, their rights, and BC's justice system.
In 2018, JES undertook a 3-year project to create over 60 teaching resources for students in kindergarten to Grade 12 that are aligned to the new British Columbia Social Studies curriculum. Lessons were developed by experienced British Columbia teachers, and reviewed by JES for legal accuracy.
Funder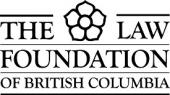 These new teaching resources integrate core and curricular competencies, as well as First Peoples Principles of Learning, and cover a broad spectrum of justice issues. Younger students are introduced to principles like fairness and justice, while high school students learn about legislation, courts, and social justice topics like systematic discrimination and racism, Indigenous governance and land rights, Black Lives Matter, women's rights, and more.
The resources reflect the diversity of British Columbia's population and support the JES vision of Justice for All.
JES teaching resources are available to all 41,000 teachers in British Columbia on LawLessons.ca.
Legal education teaching resources from kindergarten to Grade 12
Over 60 lesson plans aligned to British Columbia's Social Studies curriculum