JES Projects
Parenting After Separation
JES developed the Parenting After Separation (PAS) program to help parents understand the principles and processes of family law in British Columbia, while supporting them to make decisions in the best interests of their children.
PAS is not a course on how to divorce. Rather, it provides guidance on communicating, decision-making, and collaborating to support family members and resolve issues without going to court.
JES piloted PAS as 3-hour, in-person workshops, informed by best practices in family law across North America and developed with input from family counsellors, family law lawyers, parents, and Indigenous Peoples.
BC's Ministry of Attorney General was so pleased with PAS content that they took responsibility for the program. Today, PAS remains a mandated course for all parents appearing in BC Provincial Court with a child-related issue.
Funder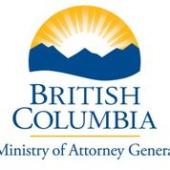 Over the years, JES produced a series of additional PAS resources.
High Conflict PAS - This 3-hour workshop targets high-conflict parents who bring family law matters to court for two years or more
Financial PAS - This 3-hour workshop builds the skills of parents to separate their finances and increase their financial literacy
Aboriginal PAS - This online course was developed to provide Indigenous Peoples in British Columbia with culturally appropriate family law education.
Online PAS - JES developed the Online PAS course as an alternative for people who had challenges to take in-person PAS workshops. Over time, Online PAS was offered as a certificate-granting alternative to attending in-person PAS sessions.
Impact
JES developed, piloted and delivered the PAS program in British Columbia, which became mandated for parents appearing in Provincial Court with child-related issues
Over the years, JES has provided PAS instruction and certificates to over 30,000 parents in British Columbia
More than 150,000 parents have accessed PAS course content online