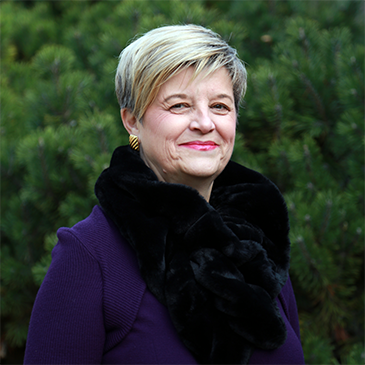 Kelly Porter
Kelly Porter returned to the Justice Education Society (JES) in September 2022 to resume the role she held from 2018 to 2021.
A key member of the JES Senior Leadership Team, Kelly oversees the organization's finances and equips the Operations team to make effective decisions through her effective management of all processing, planning, budgeting and forecasting activities. She also provides analytical support to the CEO for financial and operational processes and initiatives.
As a Chartered Professional Accountant with over 20 years of experience, Kelly has dedicated her career to guiding organizations through periods of significant growth and industry decline—both requiring a deep understanding of the people, processes, and systems necessary to successfully transition to the next stage in the organization's life cycle. Kelly's passion is to support operational excellence through process improvement and team mentorship, with an additional focus on strong customer service and creative problem-solving. 
Kelly began her career in Victoria in government with roles at the Superannuation Commission of British Columbia and at the Ministry of Health. After moving to Vancouver, she gained invaluable experience in the private sector, where she provided financial leadership in diverse industries such as construction, professional services, mining, and manufacturing. Kelly also held two terms as a Moderator with the Certified Management Accountants of BC's Strategic Leadership Program.
When she isn't working, Kelly can be found taking her niece for a mani-pedi or riding the Skytrain rails with her nephew. She's also learning Italian to support her dream of living in Italy at least 3 months of the year.