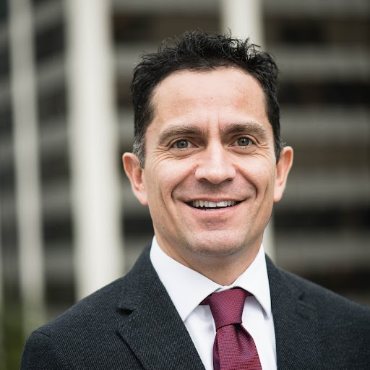 Alex Laguardia
Alex Laguardia is a financial and operations leader with more than 20 years of international experience improving systems and performance within diverse organizations.
As Director of Finance at JES, Alex manages financial operations while ensuring seamless service to other departments within the organization. Alex is driven to bridge the gap between people, processes, and technology to increase productivity, and is eager to build staff capacity, mentor young professionals, and lead dynamic teams through innovative process improvements.
Prior to JES, Alex served on the leadership teams for numerous organizations in Canada and the United States—most recently as Chief Financial Officer at Musqueam Capital Corp, the economic arm of the Musqueam Indian Band, where he devised the corporation's 5-year strategic plan and managed large-scale development budgets. Previously, he also worked in the real estate development and technology sectors, in the same capacity.
Alex holds a Bachelor in accounting from the Instituto Politecnico Nacional in Mexico and a Master's in Organizational Leadership from the University of Colorado. He is also a Chartered Professional Accountant with designation from the University of Victoria, and is a Commissioner for Taking Affidavits for British Columbia. In 2014, he received the Strategic Excellence Award from the Certified Management Accountants Society of British Columbia.
Alex is fluent in English and Spanish. In his spare time, he is an avid mountain biker and has participated in two World Championships.