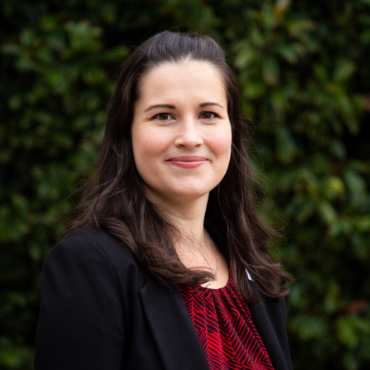 Nora Bergh
Assistant Director, BC & Digital Programs
As Assistant Director of BC and Digital Programs at JES, Nora oversees program and project operations, managing staff, deliverables and budgets. She ensures project achieve measurable impact, supporting JES legal education and legal information initiatives in BC.
As a non-practicing lawyer, Nora brings content expertise and plain language skills to help British Columbians learn about the law and our justice system, assisting them to be more able to deal with their legal issues.
Nora embraces the JES mission, empowering people to access and deliver justice in BC. She brings strong interpersonal relationships skills to her interactions with others, contributing to a positive, respectful and inclusive work environment. Nora works collaboratively with her team and with BC justice stakeholders, supporting JES to achieve its strategic objectives.
Prior to joining JES in 2016, Nora articled with Lindsay Kenney LLP, was a Research Assistant at UBC and an LSAT Instructor. She has been an active volunteer, providing legal advice to clients of Atira Women's Resource Society, Acccess ProBono, UBC First Nations Legal Clinics and UBC Law Students' Legal Advice Program. Nora has a Bachelor of Commerce degree from UBC, a Master of Science in International Business from Oxford Brookes University in Hungary and Juris Doctor degree from UBC.
When she's not working at JES to improve access to justice for British Columbians, Nora enjoys ultimate frisbee, rock climbing and trekking with her husband and two children.